Growing up I was blessed with wonderful parents.  They taught me right & wrong through biblical teaching.  It was up to me, to take what they taught me and apply it to my life.  Through family, work, exploration and mission trips, I've traveled to all 50 United States of America.  I have many stories about my travels and how God has blessed me to be able to have these experiences.  I hope to continue to travel the states and other countries in the years to come.
Here you'll find stories from my past, thoughts of the day and plans for the future.  I hope you find these interesting but inspiring you to do some of the same.  Let me know if you've been to the same place or have recommendations based on something I've posted.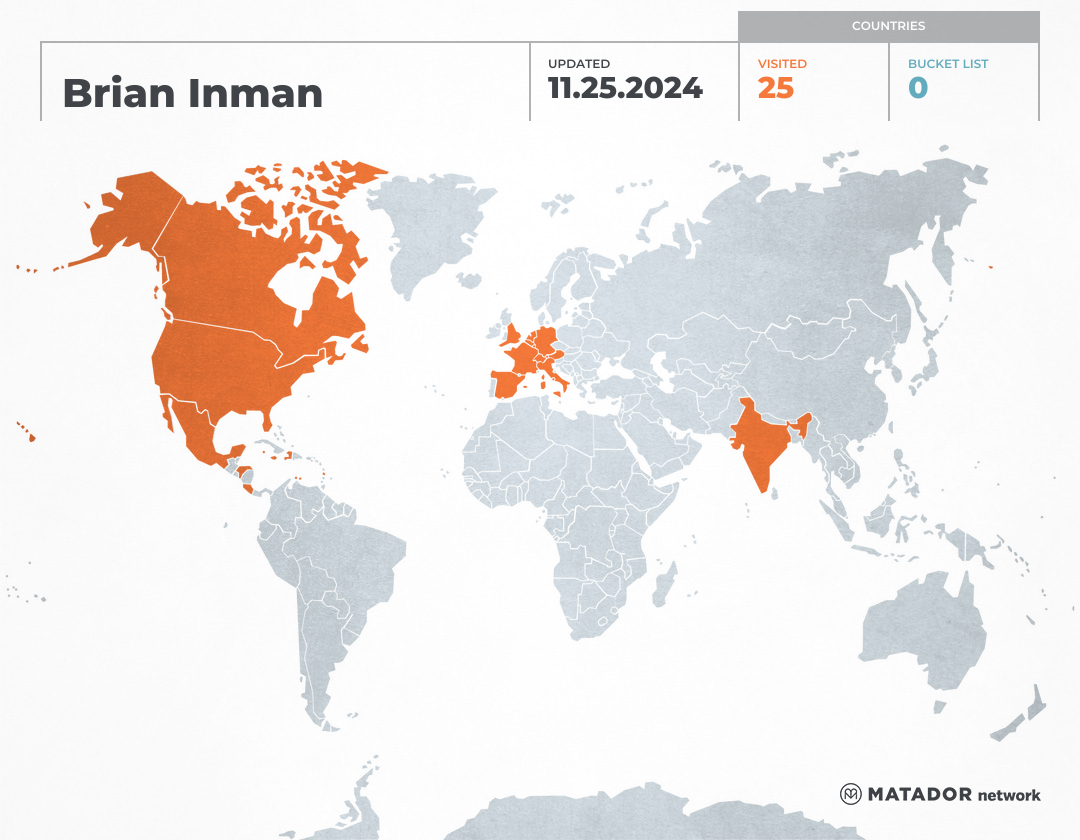 Brian Inman has been to: Aruba, Austria, Belgium, Canada, Cayman Islands, Costa Rica, Curacao, France, Germany, Haiti, India, Italy, Jamaica, Liechtenstein, Luxembourg, Mexico, Netherlands, Saint Lucia, Spain, Switzerland, U.S. Virgin Islands, United Kingdom, United States, Vatican.
Get your own travel map from Matador Network.
Throughout my blog/website, you might find links to Amazon and other sites that I may or maynot receive a commission for purchases that are made through links from my website.  I use this money to assist with marketing and upkeep of my website.  Which in turns allow for greater content for you to read.  If you've heard of affiliate programs, I've joined Amazon since I'm such a big fan of their website, I thought I would try to earn a few pennies on things that I like and use as well.